---
Commercial Software
---
ECOTECT
Ecotect is an analysis tool that allows designers to simulate building performance from the earliest stages of conceptual design. It combined detailed analysis functions with a highly visual and interactive modelling environment that presents analytical results directly within the context of the building model.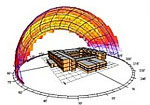 It featured extensive 3D modelling, shading, solar access, overshadowing, lighting, cost analysis, acoustic and thermal simulation functions.
Ecotect was acquired by Autodesk in 2008 and packaged with Green Building Studio as Autodesk Ecotect Analysis. Unfortunately Autodesk discontinued it in March 2015.
---
---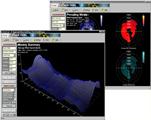 WEATHER TOOL
This tool graphically presents hourly weather data in a range of different 2D and 3D display formats. It reads and writes a wide range of popular climate data file formats as well as allowing the user to define and save custom data sets. It has a range of powerful methods for analysing weather data, which can provide useful indications as to the most effective passive and low energy methods to consider during the design process.
---
SOLAR TOOL
A simple yet very interactive solar position and shading analysis tool. Based on a simple parametric model of a window, it displays shading and overshadowing effects in real time for any number of external shading devices and louvres.
---
---
Support Utilities
---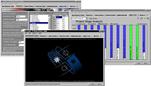 LCAID
This is a comprehensive life-cycle analysis tool written to take advantage of the New South Wales Department of Public Works and Service's extensive LCA database. It featured a range of comparative display options as well as energy and recycling operations.
---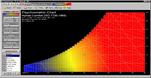 PSYCHO TOOL
An electronic version of the psychrometric chart on which human comfort, air-conditioning strategies and statistical climatic data can be overlaid. It can also be used to track psychrometric processes in HVAC systems.
---
---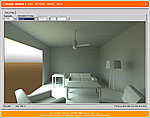 RADIANCE CONTROL PANEL
This is simply a Windows front-end to the RADIANCE Synthetic Imaging System developed at Lawrence Berkley Laboratories. This is an excellent public domain command-line tool for radiosity-based lighting simulation. The role of the control panel is simply to automate some of the more mundane tasks, once a model has been created in a tool such as ECOTECT.
---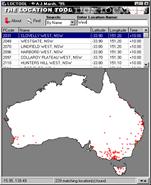 LOCATION TOOL
A searchable database of over 13,000 Australian towns and cities plus more than 22,000 weather stations. Searches can be made based on name, postcode, position or nearest weather station. The Location Tool links to other Square One software via DDE to provide single-click location updates. The tool was subsequently updated to include over 250,000 world locations.
---
---
Experimental Tools
---
SOUND TOOL
An octave band noise analysis tool for interactively calculating sound weighting values or overlaying noise rating and sound transmission curves. The effect of multiple spectra can also be displayed or barrier and propagation effects applied.
---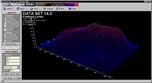 TERRAIN TOOL
A simple-to-use tool for the generation of 3D site models and terrain meshes. These can be imported from DXF or 3DS files as faced geometry or contour lines. The mesh can be interactively edited or easily rescaled and transformed. Cross-sections, cut/fill volumes and overshadowing can then be quickly calculated.
---
---
LUMEN TOOL
A simple tool for estimating luminaire numbers based on the lumen method. This tool was developed to demonstrate potential savings due to the use of more efficient lamps and lamp fittings.
---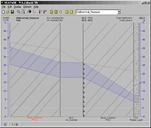 HEATWIN
This tool displays steady-state temperatures and interstitial condensation effects across multi-layered constructions. Internal and external conditions can be set interactively or selected from design charts and/or recorded weather data.
---
---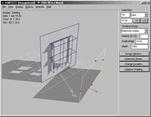 SUNTECT
This tool was one of my very first Windows applications, written in 1993 to explore the potential of interactive manipulation as a conceptual design aid.
---
---
Educational Applets
These are some of the interactive Flash applets I developed as part of my online teaching notes to communicate and demonstrate different aspects of building performance and environmental design. Unfortunately these are no longer available in this form as they were part of the Autodesk acquisition.
---
SUN ANGLE CALCULATOR
An interactive slider showing the relationship between noon sun angles and latitude.
---
SUN POSITION CALCULATOR
An interactive solar calculator showing position, declination, the equation of time and relative shadow length.
---
---

PASSIVE DESIGN SIMULATOR
An animated explanation of the main passive solar design principles featuring direct gain, indirect gain, trombe walls, roof ponds and natural ventilation.
---

THERMAL MASS SIMULATOR
Shows thermal mass effect for some example building materials. Using sliders, you can how different materials respond to surface temperature fluctuations.
---
---
PMV COMFORT CALCULATOR
An interactive calculator, implementing ISO 7730-1993 (E). A Simple "drag the sliders" tool that explains the effects of different variables on thermal comfort conditions.
---

INTERACTIVE PSYCHROMETRIC CHART
A tool for calculating and demonstrating psychrometric processes, as well as overlaying climate classifications and cooling strategies.
---
---

DAYLIGHT FACTOR PROTRACTOR
Steps users through the process of how to use protractors. Can be directly overlaid on CAD drawings as well as scanned images.
---
REFRACTIVE INDEX CALCULATOR
Calculates and displays refraction angles as well as the transmitted and reflected portions due to the refractive index of different materials.
---
---

DESIGN SKY CALCULATOR
Determines Tregenza's Design Sky values, based on a cumulative frequency graph of average lux levels.
---
REFLECTANCE AND ABSORPTANCE
Calculates simple reflectance and solar absorptance values from selected RBG colour values.
---
---
PROPERTIES OF SOUND
A simple tool showing the relationship between velocity, wavelength, frequency and the speed of sound.
---

ABSORBER EFFECT SIMULATOR
A tool to display the relationship of porous absorbers with wavelength and frequency response.
---
---
SOUND REDUCTION INDEX
Demonstrates the relationship of sound reduction indexes with external and internal noise levels.
---

LONGITUDINAL WAVE SIMULATOR
Generates and animates planar and spherical longitudinal waves based on a set of user-specified parameters.
---
---

ACOUSTIC SPECTRUM GRAPH
Interactively calculates dB(A), dB(B), dB(C), dB(D), NR and STC values from octave band data.
---
POTENTIAL ECHO LOCATOR
Displays the potential effect of multiple surface sound reflections based on their level and delay relative to the direct sound.
---
---
EQUATION PLOTTER
A tool for plotting mathematical equations. The graph is fully configurable, with results able to be printed or copy/pasted into other applications.
---

UNITS CONVERSION TOOL
Based on a customisable data file with an extensive list of units, it allows multiple, simultaneous conversions and complex user-defined conversion formula.
---
---
INTERACTIVE WORLD MAP
A simple world map that interfaces with other SQU1 software via DDE to allow accurate location data to be entered or selected with the mouse.
---

WORLD TIME ZONES
A tool for calculating time zones at any world location, fully accounting for the complex time zone boundaries on a world map.
---
---