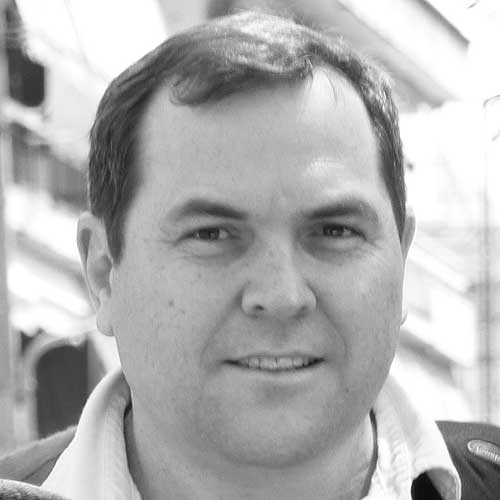 Andrew studied architecture at the University of Western Australia (UWA) and then gained his PhD in architectural science there. He moved to Sydney to work as an environmental design consultant on several key projects for the Sydney Olympics, before returning to UWA to lecture in architectural science and computing. He was offered a research fellowship at the Welsh School of Architecture (WSA) in the UK, where he worked on a number of pan-European research projects for the Energy Performance of Buildings Directive (EPBD), as well as consulting on a wide range of development projects for the Centre for Research in the Built Environment (CRiBE). Whilst at the school he also proposed, developed and taught a new Masters degree in Building Energy and Environmental Performance Modeling, and supervised to completion a number of Masters and PhD students.
Additionally, Andrew co-founded Square One research Ltd, an independant software development company which was subsequently acquired by Autodesk, where he worked for a number of years on the integration of simulation and analysis in BIM. He was the original author of Ecotect (which became Autodesk Ecotect Analysis), was creative director of the Natural Frequency Journal, and regularly contributes articles and research papers at international conferences and other journals.
See the about page for more information on Andrew's qualifications, employment history, research and practice.
LinkedIn: https://www.linkedin.com/in/drajmarsh/
Website: http://andrewmarsh.com/
---